This Chive Oil recipe is a preview from Chef Laurent Gras's IACP award-winning cookbook, "My Provence."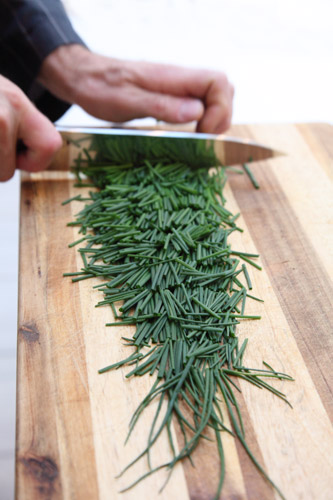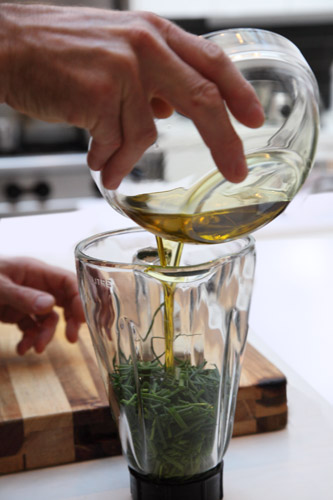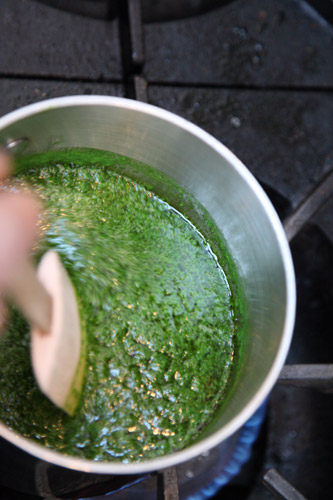 FLAVOR PROFILE
This flavorful oil is a nice condiment for fish and meat, a good addition to dressings, and can even be substituted for scallion oil in Chinese dishes. Find this Chive Oil in this Fresh Cod with Green Olives recipe.
INGREDIENTS
Yield: 1 cup (250 ml)
1 cup (250 ml) extra virgin olive oil
1 bunch chives, about 3 ounces (100 g), finely chopped
METHOD
In a blender, combine the olive oil and the chives. Liquefy the chives, emulsifying them with the oil, until they are totally puréed. Pour this mixture into a small saucepan and set over medium heat until it starts to simmer. At this point, the emulsion will break. Pass the oil through a fine mesh strainer into a small mixing bowl. Place this bowl over another bowl filled with ice water, and stir until it cools. Store the oil in a sealed container in the refrigerator for up to one month.
Get this recipe and over 40 other delicious Provence-inspired dishes in Laurent Gras: My Provence, the award-winning online cookbook from renowned chef Laurent Gras, for $9.99.